The MYL consists of over 110 towns, over 1,000 teams & 14,000 players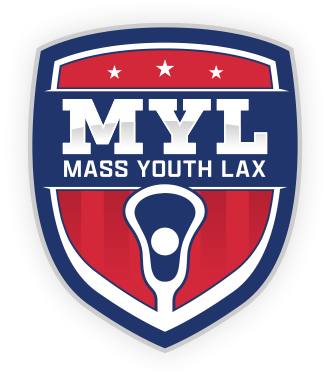 North Andover Lacrosse Association is now a part of the Massachusetts Youth Lacrosse program for both the boys' and girls' leagues starting in March of 2023. North Andover is excited to be a part of this growing program with both Classic and competitive Select play, the largest youth lacrosse Jamboree in the country and league All-star games. Like North Andover Youth Lacrosse, the league continues to support for all lacrosse players at any experience level, any age or gender teaching our coaches and players the merits and sportsmanship associated with the game of lacrosse.
For more details regarding the upcoming season, please visit: https://www.massyouthlax.org/2023-season-key-dates
Massachusetts Youth Lacrosse (MYL) is a non-profit 501 (c)3 organization, was founded in 1992 by a group of town youth lacrosse programs that had the common goal to promote the growth of the game of lacrosse throughout Massachusetts by providing leadership, guidance, training, and structure to anyone interested in lacrosse. Over 110 town programs participate in MYL with over 1,000 teams and 14,000 players participating in an 8-week Spring Season followed by the largest youth lacrosse Jamboree in the country over two weekends in Devens, MA. In the Spring of 2022, a new Girls League launched with 21 town programs and 2,000 girls players. Over 65 girls programs will be participating in 2023. For more information, visit www.massyouthlax.org.